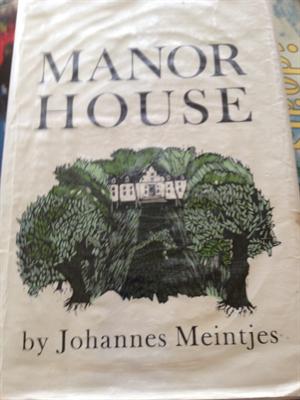 Read and reviewed in May, 2012, released later.
Just finished this book, a wonderful book that will stay with me. I'm very glad I happened to see it at the thriftshop. It was written by a South African writer unknown to me.
It is a former library book from East Baton Rouge Parish Library of Baton Rouge, Louisiana USA, and in fair condition. Only a couple of marks (one is "I loved this book - very unusual!" written on the frontispiece. I agree with the sentiment) and one torn page that has been taped over and is completely in the margin. The bonus was that I could use the check-out card as a bookmark! I always used to do this before libraries went digital.
The book is about two Cape Dutch Afrikaner (white) families and how their lives are intertwined and affected by a series of tragedies. Featured are the narrator and his friend, a very talented, popular and gregarious artist who returns to the homeplace to restore it, and becomes an impoverished recluse in the process. It was really hard to put this book down; I was fascinated in finding how their lives would unfold and how various issues would be resolved.